On this day you may not find a pot of gold and a leprechaun at the end of the rainbow, but what you WILL find is a nice
collection of green festive necklaces to celebrate this special day, St. Patrick's Day.

Our bracelets/necklaces fasten with a toggle clasp by default. Our earrings are finished with hypo allergenic French ear-
wires. If you'd like to order alternates, then please click here.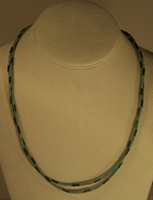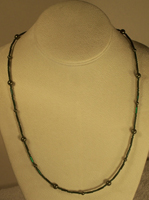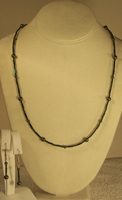 Item# NSN47
Made to Order
Price: $14.99
Item# NSN84
Made to Order
Price: $14.99
Item# NSE84
Length: 1 1/4"
Price: $7.99
Item# NSS84

Price: $21.99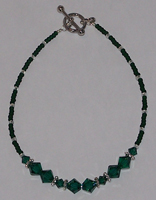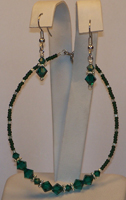 Item# EAR12
Length: 1 5/8"
Price: $11.99
Item# EAR33
Length: 2 1/8"
Price: $14.99
Item# BRAC72
Made to Order
Price: $11.99
Item# BESET05

Price: $14.99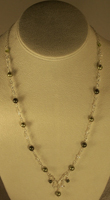 Item# NSE38A
Length: 1 3/4"
Price: $14.99
Item# NSE38B
Length: 1 3/4"
Price: $9.99
Item# NSE38C
Length: 1/2"
Price: $7.99
Item# NSN38
Made to Order
Price: $39.99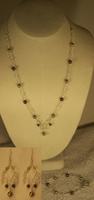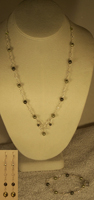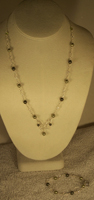 Item# NSS38A

Price: $64.99
Item# NSS38B

Price: $59.99
Item# NSS38C

Price: $57.99
Item# NSS38

Price: $49.99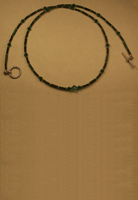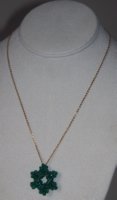 Item# NSN49
Made to Order
Price: $16.99
Item# NSN120
Made to Order
Price: $24.99

Item# NSB38 Made to Order Price: $14.99
Web site and all jewelry images © Classy and Casual Crystalwear