This is our collection of our awareness bracelets/anklets. Wear proudly the sign that supports your cause or the causes of
others and show how much you care for your friends and family. We also accept custom orders... just ask!

Our bracelets/necklaces fasten with a toggle clasp by default. Our earrings are finished with hypo allergenic French ear-
wires by deafult. If you'd like to order alternates, then please click here.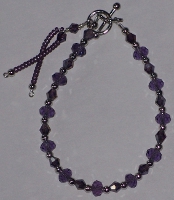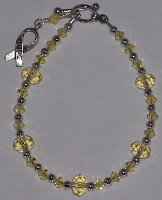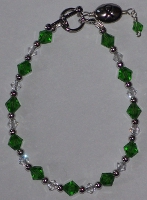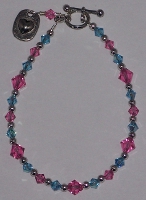 Item# ALZB01
Made to Order
Price: $14.99
Item# CCAB01
Made to Order
Price: $14.99
Item# DEPB01
Made to Order
Price: $14.99
Item# SIDSB01
Made to Order
Price: $14.99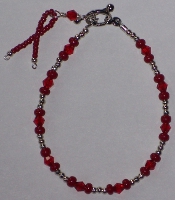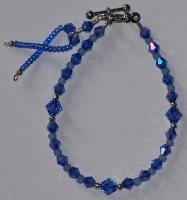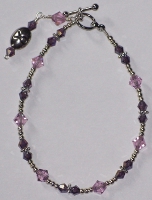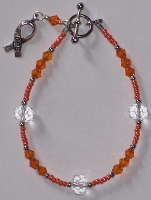 Item# AIDSB01
Made to Order
Price: $14.99
Item# COLOB01
Made to Order
Price: $14.99
Item# EPILB01
Made to Order
Price: $14.99
Item# LEUKB01
Made to Order
Price: $14.99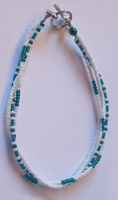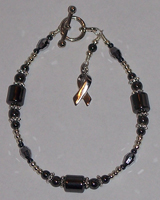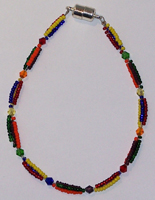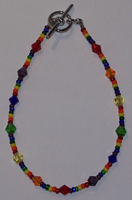 Item# BRAC15
Made to Order
Price: $11.99
Item# BRAC103
Made to Order
Price: $12.99
Item# BRAC84
Made to Order
Price: $19.99
Item# BRAC85
Made to Order
Price: $14.99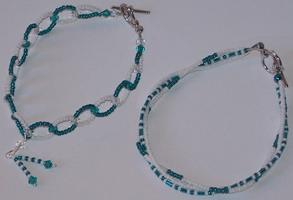 Item# NBS02 Made to Order
Purchase the set and save!
Price: $19.99
Item# EAR06
Length: 1 1/4"
Price: $8.99
Item# EAR19
Length: 1 1/4"
Price: $8.99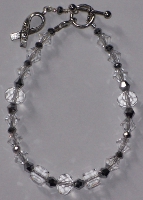 Item# EAR34
Length: 3"
Price: $11.99
Item# NSN69
Made to Order
Price: $19.99
Item# LUNGB01
Made to Order
Price: $14.99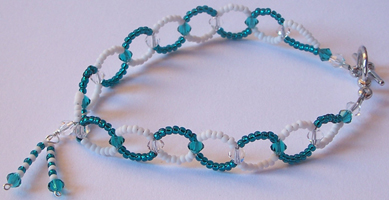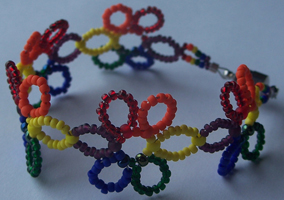 Item# BRAC14 Made to Order
Price: $14.99
Item# BRAC31 Made to Order
Price: $9.99
Web site and all jewelry images © Classy and Casual Crystalwear