July 4th, 1776 is a special day in history. It's the national day of the United States... the day America claimed independence
from Great Britain. Wear it proud, and above all... support our troops! click here to read important information about our
rings.

Our bracelets/necklaces fasten with a toggle clasp by default. Our earrings finish with a hypo allergenic French earwire. To
order alternates, please click here.


Item# NSN52
Made to Order
Price: $29.99
Item# NSN65
Made to Order
Price: $29.99
Item# EAR114
Length: 3/4"
Price: $8.99
Item# RING12
Made to Order
Price: $9.99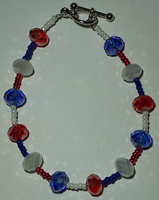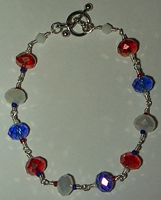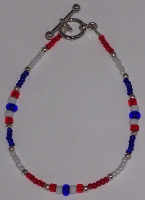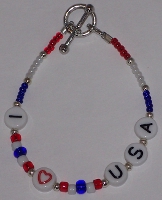 Item# BRAC109
Made to Order
Price: $12.99
Item# BRAC110
Made to Order
Price: $14.99
Item# BRAC132
Made to Order
Price: $8.99
Item# BRAC133
Made to Order
Price: $8.99
Item# BESET20
Made to Order
Price: $14.99
Item# BESET21
Made to Order
Price: $16.99
Item# EAR130
Length: 3/4"
Price: $8.99
Item# EAR122
Length: 3/4"
Price: $7.99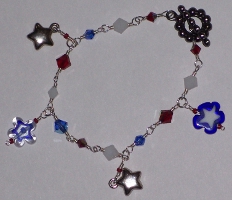 Item# BRAC141 Made to Order
Price: $14.99
Item# EAR149
Length: 3/4"
Price: $8.99
Item# FOURE01
Length: 1 3/8"
Price: $8.99
Item# FOURE02
Length: 1 1/2"
Price: $9.99
Item# FOURE03
Length: 1 5/8"
Price: $9.99


Web site and all jewelry images © Classy and Casual Crystalwear