There's no better way to show your festive side than to wear the colors of the holidays... with style! We also make custom
Christmas jewelry... just ask! Don't forget to check out our St. Patrick's Day, Valentine's Day, and 4th of July jewelry.

Our bracelets/necklaces fasten with a toggle clasp by default. Our earrings are finished with hypo allergenic French
earwires by default. To order alternates, please click here.





Item# BRAC07 Made to Order Price: $16.99
Please specify length and clasp upon ordering
Item# BRAC09 Made to Order Price: $24.99
Please specify length and clasp upon ordering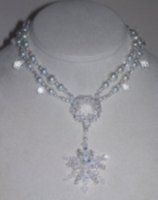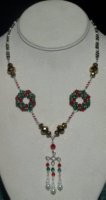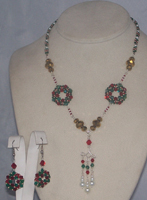 Item# EAR15
Length: 7/8"
Price: $7.99
Item# NSN129
Made to Order
Price: $49.99
Item# NSN130
Made to Order
Price: $44.99
Item# NSS130

Price:
$57.99
Item# EAR100
Length: 1"
Price: $16.99
Item# EAR101
Length: 1 1/2"
Price: $8.99
Item# NSE130
Length: 1 1/4"
Price: $16.99
Web site and all jewelry images © Classy and Casual Crystalwear