All of our bridal bracelets are customizable by length and clasp clasp (please specify the preferred alterations upon checkout).
Please be as accurate as possible with your measurement. As our customer, our aim is to make sure you are 100% satisfied
with your purchase. Please contact us if you have questions. We also design custom bracelets... just ask! Click here to view
our entire bracelets collection.

Our bracelets fasten with a toggle clasp by default. If you prefer an alternate clasp, please click here to order one.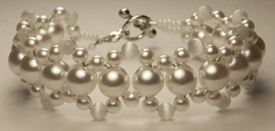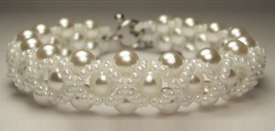 Item# BRAC86 Made to Order
Price: $16.99
Item# BRAC87 Made to Order
Price: $19.99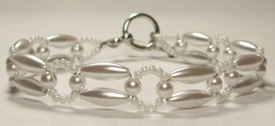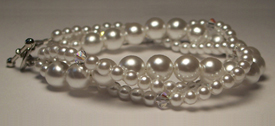 Item# BRAC88 Made to Order
Price: $14.99
Item# BRAC91 Made to Order
Price: $16.99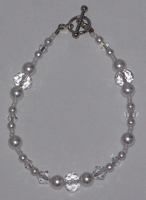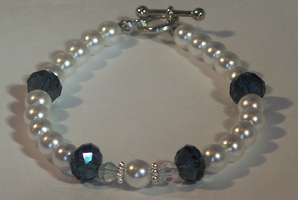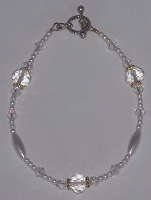 Item# BRAC113
Made to Order
Price: $12.99
Item# NSB107
Made to Order
Price: $14.99
Item# BRAC129
Made to Order
Price: $9.99
Item# BRAC135
Made to Order
Price: $9.99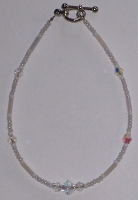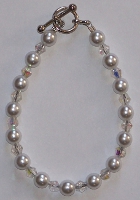 Item# BRAC137
Made to Order
Price: $9.99
Item# BRAC138
Made to Order
Price: $11.99
Item# BRAC139
Made to Order
Price: $14.99
Item# NSB67
Made to Order
Price: $16.99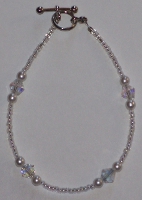 Item# NSB88
Made to Order
Price: $11.99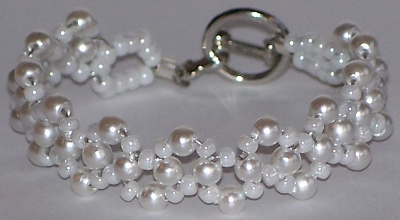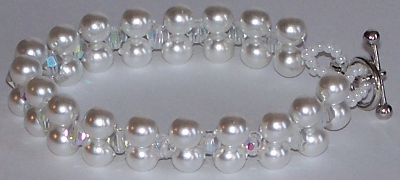 Item# BRAC136 Made to Order Price: $11.99
Item# BRAC140 Made to Order Price: $16.99
Web site and all jewelry images © Classy and Casual Crystalwear