Classy and Casual Crystalwear (CCC Fashions) - "Your One Stop Jewelry Shop"
Nicole Swan, Jewelry Designer
Birthstones have an everlasting beauty and a mysterious appeal. For centuries, birthstones have been used in jewelry all
over the world. The magical powers attached to them make them more special, tempting and unique.

Tourmalines aid in concentration and communication, enhance understanding, increase self-confidence, amplify psychic
energies, neutralize negative energies and dispel fear and grief. They also aid in the treatment of infectious diseases,
anxiety, blood poisoning, arthritis and heart disease.

Our bracelet/necklaces fasten with a toggle clasp by default. Our earrings are finished with hypo allergenic French
earwires. If you prefer and would like to order alternates, then please click here.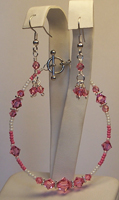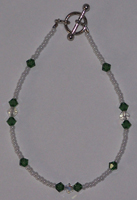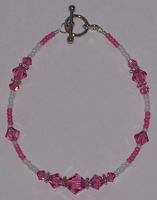 Item# BESET08

Price: $16.99
Item# BRAC121
Made to Order
Price: $9.99
Item# BRAC122
Made to Order
Price: $13.99
Web site and all jewelry images © Classy and Casual Crystalwear